Madame M
is a thirthy-something mum who studied for many long years and worked, I guess, in the corporate world, before realising that in fact, all she really wanted was to do something more creative and I'm glad she did because now she makes beautiful, handmade ceramics....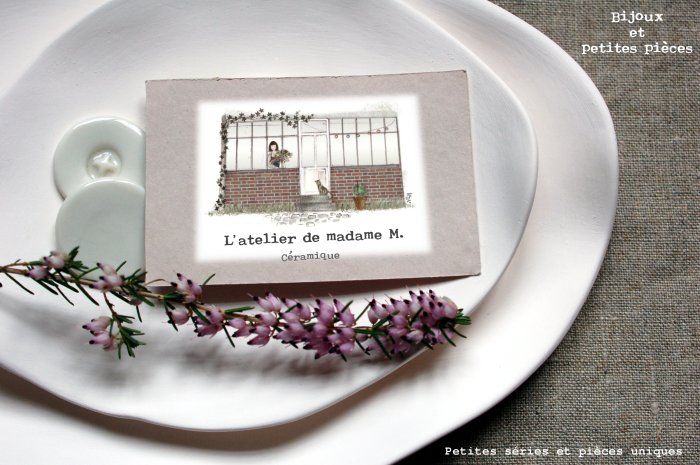 I especially love her ceramic bowls and bone china labels...super cute. I'm not big on jewellery but I think her ceramic pendants would look great to wear with a linen outfit, like the
Cote Bastide pendant crosses
.
For more info,
click here
. Discovered via
J'ai Flane pour vous